About US
New to
Digital Marketing?
Digital Marketing Market is designed with you in mind.
Grab a coffee and lets get started…
,How to Start Up An Online Business Using Digital Marketing Market
Building YOUR Future…
We all struggle when we first start a business, either online or a traditional one. Somehow, when you start your online business, it is easier to do. It is because you can start from home and with a much smaller investment than a traditional business.
What you'll soon find out though is that NOT everyone succeeds online. Why? Because you need a method to follow, a way for you to follow a step-by-step system.
You'll see that it is much easier to follow someone who has achieved what you want to accomplish than trying to figure it out on your own.
This is where Digital Marketing Market site comes in. Here we specialize in Affiliate Marketing, Email Marketing and Traffic Generation products. And finding successful methods for you! Depending on where you're at in your business, you'll be able to quickly find the knowledge you're looking for on this site.
I'm New to this Online Business, What Do I Do First?
If you want to know how to start up an online business quickly, and create an income from your efforts, I strongly suggest you to go through this totally complete FREE Course so that you can start of properly…
Go to My Online Startup and start right away! Create your free account, no credit card required!
Also, to help you go faster, you may want to do some of the following:
If you're writing content, starting with a well-written PLR (private label rights articles) will save you time and generate other ideas for your blog. In Google, type in your [niche+plr] to find some.
It is also wise to stay up-to-date with what is happening in the Digital Marketing Niche. You'll find Blog posts as well as links to Tools I recommend to help you build your business.
You'll need to invest in your education if you plan to work with others and be successful in your business. A good way to do this is with Mini-courses and ebooks which you'll also find here.
Who Can Do This?
Anybody can do this Digital Marketing business. What it comes down to, I believe, are these two things –
1) you have to believe in yourself and that you can take on that leap and,
2) is to take action.
You've got to be willing to invest in yourself, be willing to put the time in and work hard at it.
Some of you may have a mental block when it comes to being successful with an online business. Keep the negative out of your mind and focus on the positive. Know that you can do it, know that there are great teachers out there and I am also here to help you. All you need is the correct attitude and the correct training to succeed.
To resume…
The first step to take right now is to get instant access to this FREE Course My Online Startup.
Then get your FREE ebook…
From Zero to Cash-on-Demand –Top 5 Tips to Kick-Start Your Online Business!
Then go choose some of my well-written Mini-courses and ebooks.
Do not forget to read from many different sources as well!
After you are more familiar with Digital Marketing and you've completed the courses in My Online Startup including the Affiliate Marketing course, then you'll be ready to start promoting opportunities inside Passive Income Systems+ to your email list. A good email list (known as a buyer's list) is where you'll make money online.
It does take time to learn and set it all up but you are building a sustainable business, remember.
That is all what you need… take action, persevere and never quit!
Anybody can do it, and you can do it too!
Let's talk soon!
MJ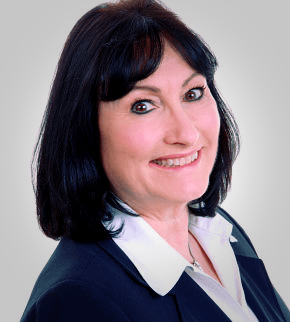 Our Story
Hello!
I'm pleased you have stopped by!
I'm a B2B Freelance Copywriter who is also interested in offering digital and affiliate products.
I have been in the digital marketing business for a number of years now and have taken maybe too many courses!
My husband an I love to travel and have been to beautiful places such as Hawaii, Europe, and the Caribbean. We've also driven from coast to coast visiting our amazing country, Canada! And we love to cruise the Caribbean islands!
Hanging around successful people such as top marketers like Anik Singal, Neil Patel, and Chuck Nguyen is also my passion. They all have a wealth of information in the Internet Marketing niche.
With my new acquired knowledge, I've published my own digital products and I've recently created Inbox Mastery Pro, an email starter course for those of you who are beginning in digital marketing! This email marketing course is a great way to stay up-to-date with the best email tactics.
"It Always Seems Impossible Until its Done"
-Nelson Mandela
I'm a sucker for information products. The World needs more of them. You can help.
Let's Start a Conversation…