Welcome! Your Passive Income Starts Here!
Are you ready to start your Passive Income business? Do you want to learn about Affiliate Marketing, Email Marketing, and creating Passive Income funnels? And do you want to join a growing number of small business owners who found success with their Digital Marketing Business?
Well then, you are in the right place!
At the Digital Marketing Market, you'll find different kinds of products and content creation ideas for your business.
You'll get quality training tips and reviews on our blog, and choose from a variety of Digital Products, Online Courses and eBooks.
But that's not all…
We are excited to introduce a special section all about Passive Income Systems+ 
Or join our  50+ income streams funnel  and start creating passive income simply sharing a completely FREE course!
All this right here…
But first, make sure to get your FREE report below:
From Zero to Cash-on-Demand — Top 5 Tips to Kick-Start Your Online Business
This free report will show you exactly what you need to do to have a successful digital business and not make the mistakes I did when I started.
Why the "Market"?
Are you fed up spending HUGE amounts of dollars to get information on how to build your dream business?
When I first started, this was what bothered me the most. I tried to find information that was free on the web yet
I was never sure if it would lead me to my goals or it would just waste my time.
Though I definitely wouldn't mind paying for quality helpful products that are reasonably priced!
This is WHY I started this site.
Here you are at a " Market " just like your town market, except for digital products.
You buy what you need at your convenient time.
> No more LIMITED time discounts… Our prices STAY at the same price for at least a few months!
> No need to buy courses costing you $$$$ (thousands) of dollars when you actually need a small part of it right now.
The information products found here are designed to help you achieve success with your online business.
These are top evergreen quality products that will help you work smarter all while helping you achieve your goals faster!
 Always ONE more…
You can easily feel lost in the sea of training that is out there. There always seems to be one more course or product that you must have yet you know you can't afford at that moment.
Are you constantly wondering if you are on the right path when it comes to monetizing your site?
Are you wondering what information you really do need for you to take the next step?
Should it be an affiliate product or should you be creating your own digital product?
Well… This is why I created this site for you!
Using Digital Marketing For a Your Passive Income Business
I want you to concentrate on using what you've learned so that your Digital Marketing business can flourish. Trying different complete programs to realize you only need a small part of it can make you feel overwhelmed. And it is also costly because much of it you'll not use.
With my simple and easy to follow products, you'll be working faster and smarter. Forget the "I don't know what to do now" feeling! We are here to help you!
No Better Time than Right Now…
You can actually save yourself some time… start your digital business the right way, right now, and for free!
So… Get your free My Online Startup account here and start now! The sooner you start, the sooner you'll earn…
Also, here I want you to feel free to ask questions if you have a specific problem or you are having doubts about what to do next. You may go to our Contact Us page or join the Digital Marketing Market Facebook group and let's chat!
Keep checking this site for new Passive Income ideas…
Come to check this site often since we'll be updating with new information on a regular basis. I will do my best to help you find answers to your concerns and produce products to help you have success with your business.
Digital Marketing for your Passive Income business has many rewarding avenues; building your online business and monetizing it the right way, will help you achieve the success you dream of!
I wish you all the success that you deserve with your digital marketing business! You can do whatever you put your mind to! All it takes is the first step! Go for it!
Cheers,
MJ Barrelet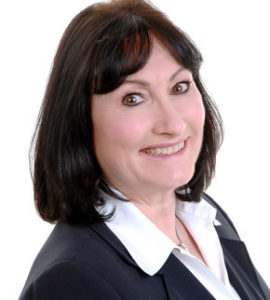 Founder and CEO of DMM – Digital Marketing Market